The application season is in again! Are you ready with your personal statement for the American Medical College Application Service (AMCAS), a service to save you time when applying to various medical schools. It helps you apply for several medical schools than applying to each one of them manually. No matter how convenient, you still have to focus on how to write a medical personal statement review using the AMCAS guidelines.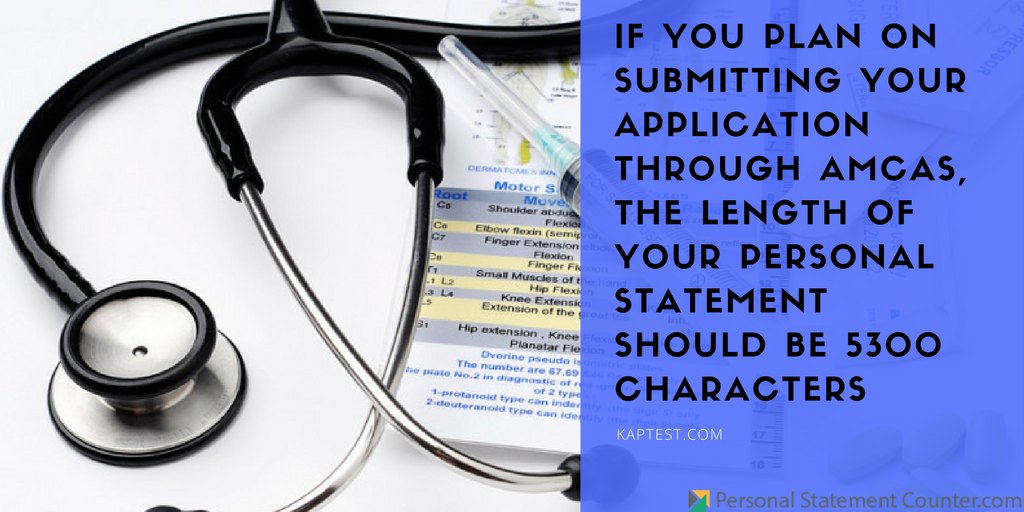 AMCAS Personal Statement Length and Tips
Based on online sources, the personal statement AMCAS length is 5,300 characters. To check if you are within the personal statement length of your texts, you can check out several online tools to help you in determining if you are within or over this required character count.
Now when it comes to writing your personal statement, you should know that there is really no magic formula to coming up with a stellar one, but the most important thing is that you answer the provided question per university in the best manner that you can. Remember, the AMCAS does not have a specific question or prompt in their personal statement requirement.
To be on the right track, there are some basic guidelines to understand when writing. Here are some of them:
Highlight the reasons you are applying in the field of medicine. What are your motivations and inspirations that drive you to this direction? Mention your interest in the field and why do you want to pursue this career.
Tell them what makes you a deserving candidate to become a doctor. Do you have what it takes to become one? Why did you say so? What do you have that will make you a successful one in the future?
Mention your specific assets that you did not write in anywhere else in the application. Think of those things that the admissions committee would like to know about you as a candidate.
When writing your application essay, you should determine those areas that you should elaborate or explain further.
According to experts in writing the GI fellowship personal statement with the correct AMCAS personal statement length, an applicant should not simply answer or address each question into separate paragraphs. What you have to do is to blend your information that can speak as one about you. In short, you should come up with a cohesive personal statement that gives a clear explanation about you and the reasons you are applying in a particular medical school.
You can include specific volunteer works, education or experience that you gained prior to reaching this application. Make sure that they are relevant and impressive enough to be included in this essay. Avoid writing all of them. Remember, you only have limited space in writing your personal statement AMCAS.
Proofread and edit your AMCAS application statement. Ask opinion from your family members, advisers and friends and be prepared to revise your work several times before submitting it.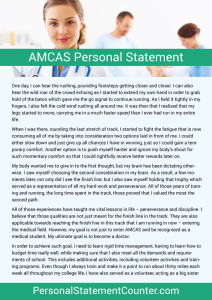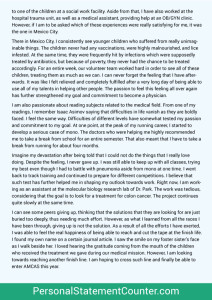 Applying at UCAS? Learn more about UCAS personal statement length to get ready properly.
Write your AMCAS essay with these tips and increase your chances to be interviewed. Spend enough time in coming up with this important essay to avoid rushing and submitting an average work!